Curious about Tombola Bingo? Stick around. This article is a deep dive into the UK's largest bingo site, Tombola Bingo. From its rich history to security features, we cover it all.
Overview
Tombola Bingo is a big name in the UK bingo scene. It boasts over 60,000 weekly winners and over £8 million given out in monthly draws. That's not a small sum! Operated as a family-run business, its roots stretch back to the 1950s. So, it's safe to say this site knows it's bingo.
Mobile App: Tombola has an application for mobile devices. It is available for download on Google Play and the App Store. A seamless mobile experience awaits you;
Reliability: This site is highly reputable. In the bingo industry, that's a big plus. When playing here, you can rest easy. Technical support is available around the clock. Got a question at 2 am? No problem, they're there for you;
FAQ Section: If you have basic queries, the FAQ section is well-equipped. It has detailed answers to many common questions. That's a nice touch for first-time visitors and seasoned players alike;
Licensing: You might wonder about its legality. The site holds licenses from two bodies, the UK Gambling Commission and the Gibraltar Gambling Commissioner;
History: Let's not forget its rich history. Being family-run adds a personal touch you don't often find. It has been in the bingo business since the 1950s. Decades of operation mean a lot of happy winners;
Security: Last but not least, let's talk about security. The site uses Symantec encryption technology. The site holds an SSL certificate and uses 256-bit encryption for transactions. This ensures that your financial details stay safe and secure.
Bingo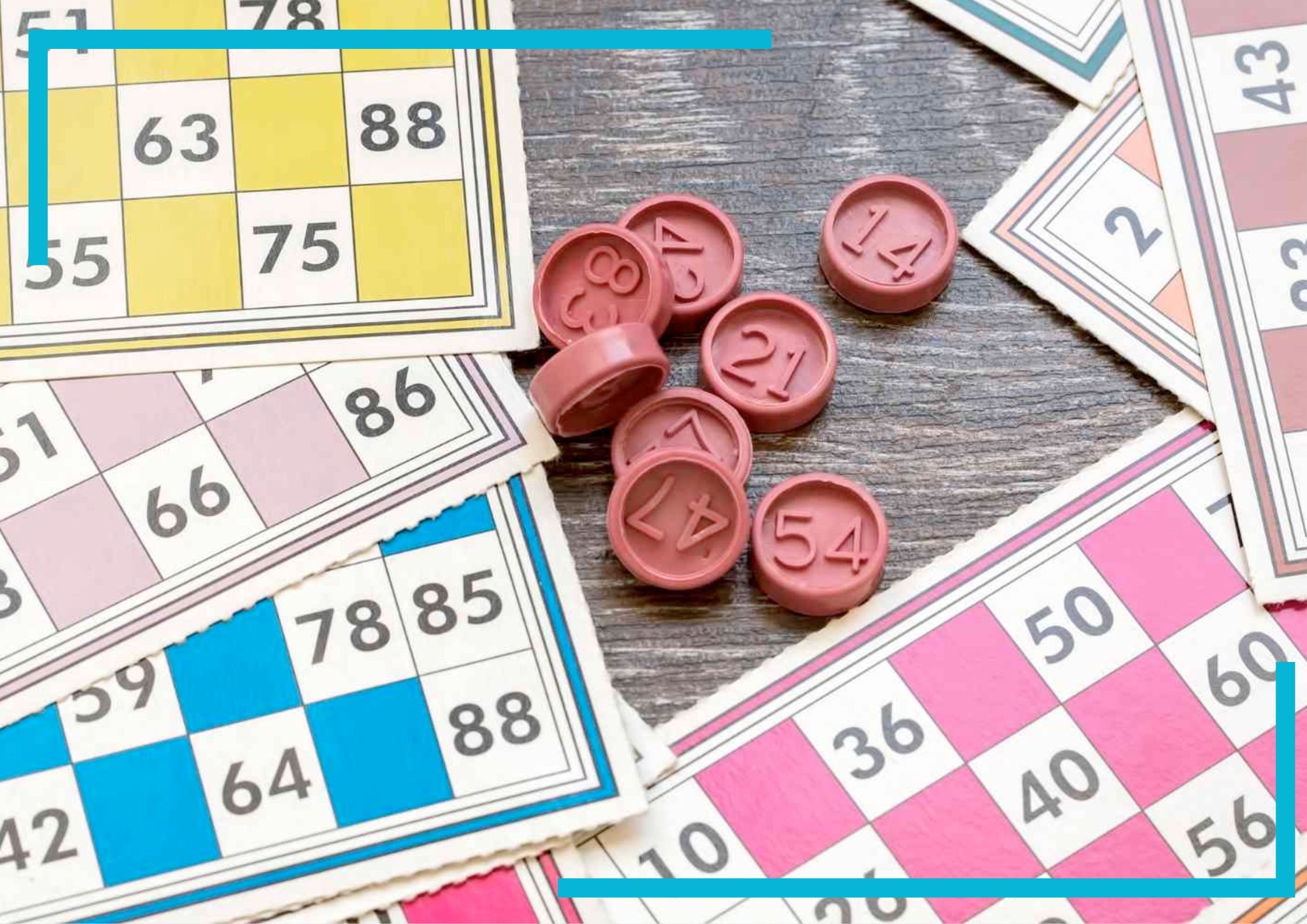 If you're looking for a game variety, Tombola is the place to be. The site offers an array of games, ensuring there's something for everyone. Here's what you can expect:
Bingo Lite: Low-cost tickets, perfect for those on a budget;
Bingo 60: Uses 60 balls for a unique take on the game;
Bingo 50: Features 50 balls and offers moderate jackpots;
Bingo 80: Provides a fast-paced game with 80 balls;
Bingo 90: The classic 90-ball version with bigger jackpots;
Pulse: A quick game that keeps you on your toes;
Cinco: Mixes in card matching for a bingo twist;
Stakeback: You get part of your stake back as you play;
Bingo Roulette: Combines roulette fun with bingo mechanics;
Picture Bingo: Swaps numbers for pictures to match;
Blocks: Build blocks to win.
For those chasing big wins, some games at Tombola offer progressive jackpots. These are not set amounts and can grow to substantial figures, with some reaching £20,000 or more.
Community
Tombola isn't just about games. It's also about the people you meet and interact with. Let's recognize the community features of this site:
Chat rooms
The cornerstone of this community is the Chat Rooms. Open 24/7, these rooms are a hub of activity. What makes them more exciting are the fun Chat games and quizzes. Hosted by Chat Moderators, these events make the interaction even more entertaining;
Social media presence
The community extends to social media platforms. Players often engage in discussions, share tips, and celebrate wins. It's a perfect extension of the on-site community;
Diversity
Tombola Bingo prides itself on being inclusive. It doesn't matter if you're new to bingo or have been playing for years. There's something here for you. The diversity is also visible in the range of games offered. From low-stake, 5p games to high-stake £2 games, the site caters to all budgets;
All are welcome
No one feels left out at Tombola Bingo. The atmosphere is welcoming, and the players are friendly. Since the games cater to varied styles and budgets, everyone finds something that suits them;
Player Support
One thing that keeps the community strong is excellent player support. Whether you have a question or need technical help, assistance is always at hand. This creates a comfortable environment.
Safe Gambling
Safety is a top priority at Tombola Bingo, and the site takes multiple measures to ensure a secure gaming environment. One standout feature is safeplay, a range of options specifically designed to encourage responsible gambling. Here is a list of the tools you can access:
Deposit Limits: Set your own daily, weekly, or monthly deposit caps;
Stake Limits: Decide the maximum amount you can wager in a given time frame;
Time Limits: Control how long you can be active on the site;
Game Freezing: Block yourself from accessing certain games temporarily;
Cooling-Off: Take a break from the site for a short period;
Self-Exclusion: Disable your account for an extended time, or even permanently.
For additional support, a dedicated safeplay team is available 24/7 to address any concerns you may have. This team can provide further guidance and assistance, helping you maintain a healthy relationship with gaming.
Tombola Bingo also collaborates with external organizations like GameCare to tackle gambling addiction. These resources provide educational material, counseling services, and other forms of support to help you stay in control.
Registration Process
Joining Tombola is a simple procedure. The steps are designed to ensure both ease of use and strict adherence to legal requirements. Here's a single list that breaks down the key stages of the registration process:
Provide basic information: You'll need to enter your email, username, and password along with your date of birth and full name;
Identity verification: Submit scans of your identification documents to confirm age and identity;
Choose payment method: Options include debit cards, PayPal, and Apple Pay. The minimum deposit is set at £10;
Bonus claiming: After your initial deposit, you can claim a welcome bonus to start your gaming with extra funds. You can also invite friends to the site for additional rewards.
Conclusion
Tombola Bingo is characterized by its combination of traditional and exclusive games, close ties to the community, and concern for player safety. If you are looking for a well-designed site to play online bingo, then be sure to try out this site. Overall, this is a highly recommended site that effectively combines entertainment and responsibility.
Read about LottoKings Review